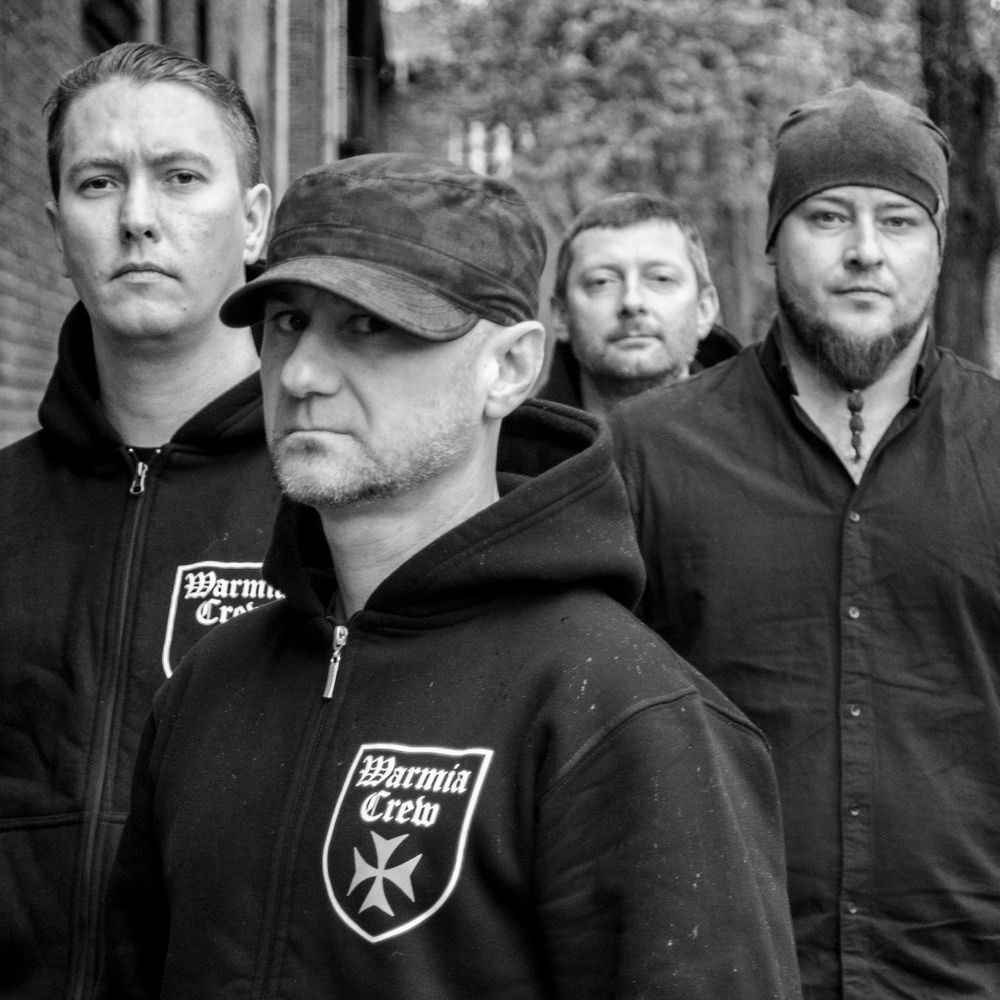 BIOGRAPHY
TORTURE OF HYPOCRISY has its roots in profound and extremely intense 90's and 2000's metalheads community of Mikołajki town in Poland. The band was established in 2007 and founded on old-school metal approach of pre-Internet era days where metal music, not cash, meant a priority and a real lifestyle. This ethics empowered and secured the survival and development of the group throughout the years.
ToH stands out by representing holistic and conceptual approach to all aspects of music creation. Each album and song concept is fluidly matched with lyrics, music, including choose of instruments, artworks, video clips and what is outstanding - the sound color and atmosphere of final master tracks. This aspect is strongly planned and designed to fit all other aspects of the music. The conceptual approach to the issued music forced the band to combine elements of many genres such as groove / death / progressive metal / djent and even ethnic or electronic music. Inherent elements of ToH's music are also ambients appearing in the tracks. ToH style is characterized by a huge dose of groove, the severity of riffs, intricate composition and English lyrics. The band's lyrics have diverse topics. As a result ToH developed its own recognizable sound and style stamp, which is a rare thing nowadays where most of progressive or djent bands sounds alike.
The band was established by Tomasz Krysiak (guitars), Jacek Kasiński (drums) and Piotr Michaluk (guitars) and joined by the Robert Mielnicki (bass). After dissolution of the first line-up, the main songwriter/composer Tomasz Krysiak decided to continue the band on his own after moving to Olsztyn. Debuting in 2009 by releasing a first demo on LAST.FM as a single-man project, it gained attention as this was a very rare form of playing metal music at that time in Poland, in opposition to West of the globe, where it was exactly beginning of the boom for one-man bands. Of course, the goal was to find a members and continue the band in a full line up. After that, Krysiak established a session cooperation with Czech bass player VoRAdoR [Rotten Sky]. In 2010 two-member project released full instrumental album "Random Perspectives of Reality" and also published video for the song "Last Logical Process". In 2012 Krysiak found the full-time band members: Adam Slipiko (vox) [Hiroshima, ex-Headshot], Rafał Sykuła (drums) [Zachlapany Szczypior, ex-Pravia, ex-Hiroshima, ex-Headshot] and Marcin Siedlecki (bass) [Kohorta, ex-Clayseny] who was replaced in 2013 by Dariusz Nawój [Kyrral] from band's hometown - Mikołajki. ToH was ready to start gigging.
In 2013 band released a well-received single "Mass Murder Mechanism" which was placed on the MUSICK MAGAZINE compilation. In January 2014 ToH released an album "Random Augmentation". In January 2016 band released new single "Man vs. Technology" - track from upcoming third LP album. Lead vocals position was taken by Rafał Kocyba - the growler of 90's Warmian death metal band Askalon, and 2010's prog death band Kohorta. New LP titled "RBMK-1000" was released on 5th November 2016 and distributed by Sonic Records. ToH published a two new music videos for tracks "AZ-5 (feat. MoozE)" and "Evacuation of Pripyat". The album was based on Chernobyl Disaster concept and it has guest appearance of MoozE - the soundtrack composer to "S.T.A.L.K.E.R - Shadow of Chernobyl" videogame. It also features the Italian ambient sound designer Uzbazur. "RBMK-1000" premiere was foreseen for the 30th anniversary of the Chernobyl Disaster which passed in 2016. Album got a good reviews in Polish and foreign magazines such as TERAZ ROCK, POWERPLAY (UK), ROCK HARD MAGAZINE (CZ). "AZ-5 (feat. MoozE)" clip was ranked as TOP VIDEO by MUZYKOHOLICY.COM.
From 2016 till 2019 the band was promoting "RBMK-1000" album on Polish, Czech and Lithuanian venues. ToH shared a stage with such bands as HATE, DEAD INFECTION, THY DISEASE, OBSCURE SPHINX, MASACHIST and many others. The group also delivered idea of the TORTURE FEST festival from 2017 to 2019 and organized it annually in interchangeable locations - Warsaw and Olsztyn.
On 1st October 2021, TORTURE OF HYPOCRISY released the 4th studio album titled "HUMANUFACTURE" and official music video to "TECH-ADDICT" track. Record is available worldwide on CD distributed by TOTAL METAL DISTRIBUTION (dept. of Total Metal Records) and also on all streaming platforms.
Press: "The release is an essence of the band's ultra-modern style and sound compiled with mastery of tracks composition. Album is representing the 7-string guitars mastership with groove drumming, concrete bass, challenging growls and screams, and strong vibe of electronic ambience inspired by video games such as Deus Ex series or Cyberpunk. The conceptual layer was to show a metaphorical picture of recreating and reprogramming a human entity in modern society - human which turned to be a battery for GDP fed by fake news and social programs like Chinese "Social credit system". The record features also the unique, almost 10min long industrial masterpiece titled "Body Parts Reproduction Facility". HUMANUFACTURE is the new quality in the meaning of industrial metal, redesigned to be based on atmosphere, heaviness, severity and interesting composition, instead of techno-like music played by thousands of bands in this genre. As always, the band delivers a full top-tracking album with no-throwbacks policy. The official sponsor of this record is Mayor of Braniewo."
[See PRESS-KIT page for press releases and reviews of "Humanufacture"]